It's New Years Day and we, like many, will be enjoying Black Eyed Peas and Cooked Greens, hoping for a little luck and good fortune in the new year.  We'll also be having Sage Brown Butter Buttermilk Cornbread, hoping for a little extra love ;).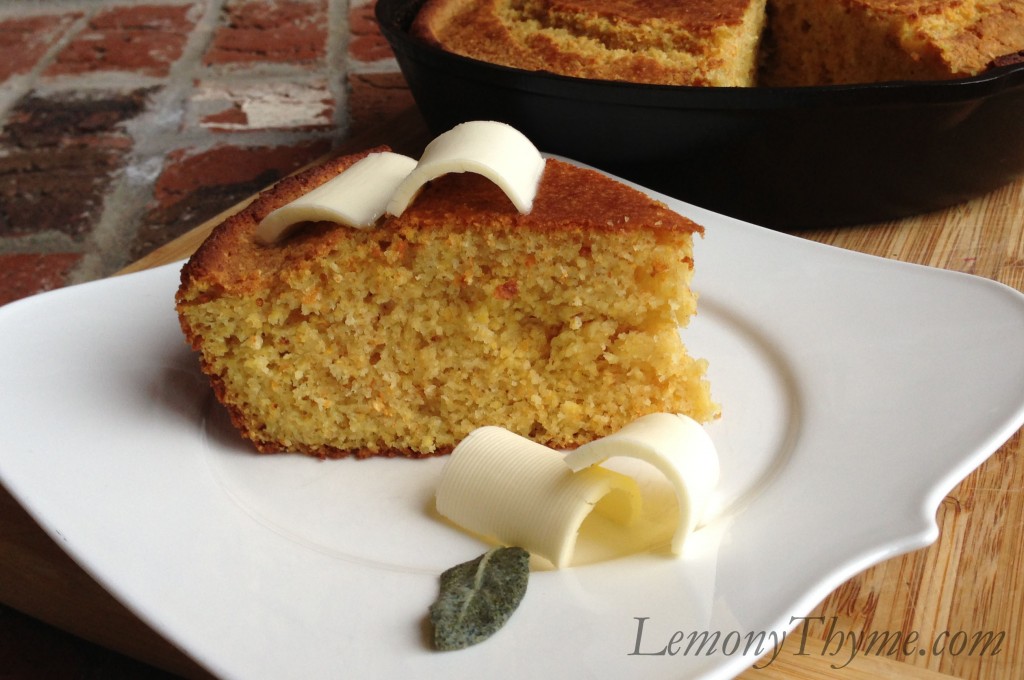 I think it's only fitting that my first post of 2013 pay tribute to my most favorite flavor pairing of 2012…I believe I've used the word sensual to describe this glorious Sage Brown Butter.  I have tried to love all of my herbs equally since this journey began, however Lemony Thyme is for certain my favorite, and her sister Sage is a very close second.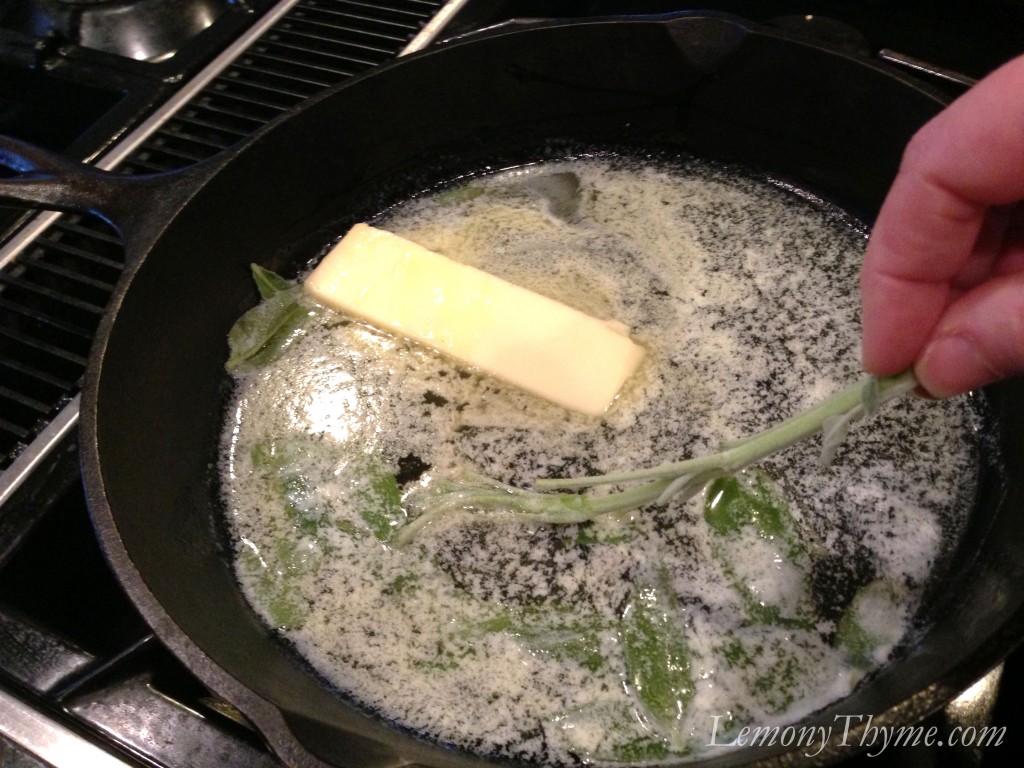 When a savory recipe calls for a stick of butter, the first thing I think of is sage (sorry Paula).  It's an opportunity waiting to happen, fresh herb flavor infusion at it's best.  Simply melt the stick of butter over medium low heat and add in 8-10 fresh sage leaves.  Slowly let the butter cook until it starts to turn a golden brown.  Remove the sage leaves for garnish (or a crispy snack) and add the sage brown butter to your cornbread batter.
This recipe makes a wonderfully moist cornbread with buttery crisp edges (my favorite part).  The flavor of Sage is subtle and polite, which is exactly how she was intended to be.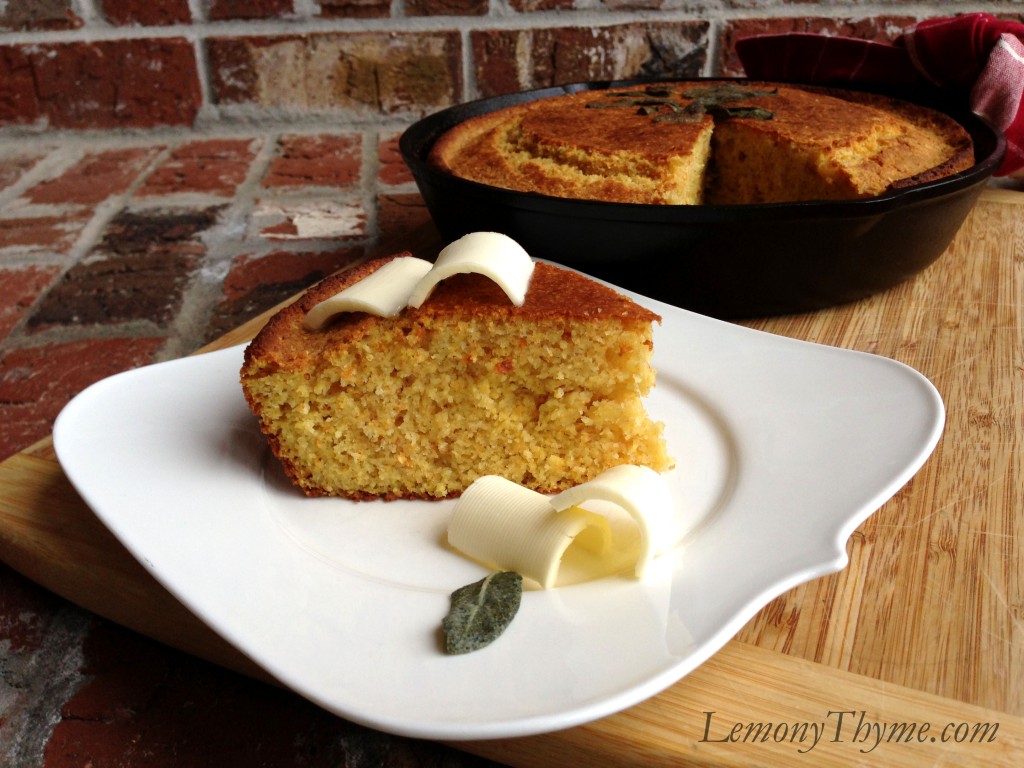 Let me conclude this first post of 2013 with my New Year's resolution ~ To find and enjoy balance in my life.  I love my family with all my heart, first and always.  I have had the joy and pleasure of helping to grow a big little company for the past 20 years and can't wait to see how far we can grow in the next 20.  Now I also have a creative outlet in my life.  I've been asked how can I manage a full-time job and food blogging.  Here's how I see it.  I would bet, if asked, most professionals would say that in their spare time they spend time with family, travel when they get the chance, perhaps play golf or enjoy reading.  When I'm not at the office I'm generally in my kitchen, with my family.  My traveling is done through taste and oh the places I have been.  Instead of playing golf I play with my food.  And I too read…cookbooks.  I believe I can balance the components in my life.  And if the scales start to tip to one side or the other, I can count on my family to encourage and help me shift the load.  I am happy and I welcome this new year.