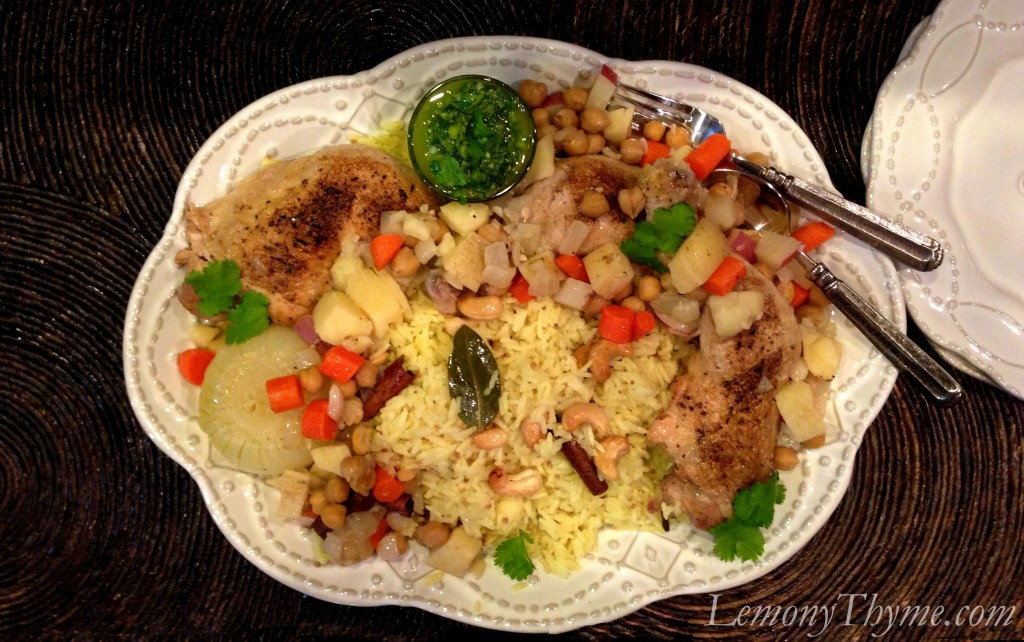 It's hard to believe that just three short months ago I was harvesting my fresh herbs and hanging them by their toes to dry, as we began Autumn Thyme.  Now I can hardly wait for Winter Thyme ~ A Spice Exploration.  Shortly after Christmas, we'll be unveiling our new Winter Thyme banner….but for now, I'll give you a preview of what's to come.  Presenting North African Chicken with Spicy Green Sauce.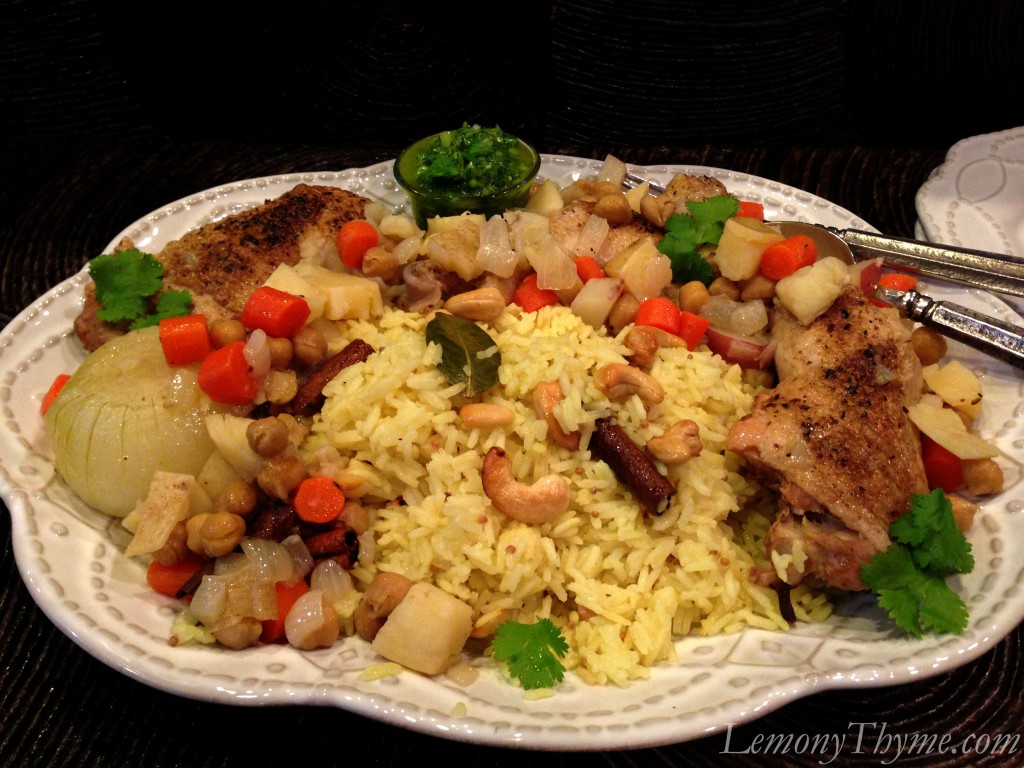 Thinking about what to make for dinner earlier today, I had a little North African vibe swelling.  We've made a couple of dishes lately with the wonderful flavor influences from this region and I've loved each one equally.  A quick Internet search for North African Chicken brought me this fantastic recipe from City Kitchen on The New York Times Dining & Wine page.  This Tunisian one-pot dish brings together the beautiful flavor balance of toasted caraway, cumin, and coriander seeds.  Once I read the ingredients list I knew it would go perfectly with a Spiced Cashew Rice recipe we tried a couple months ago that features the subtle flavors of cinnamon and cloves.  The entire dish was amazing, right down to the Spicy Green Sauce.  Look out North Africa…we're about to embark on a flavor exploration and you're on our radar.
My Winter Thyme goal is to better understand, and therefore share, spices and seasonings and how they add wonderful flavor and character to dishes.