Easy Cheesy Breakfast Casserole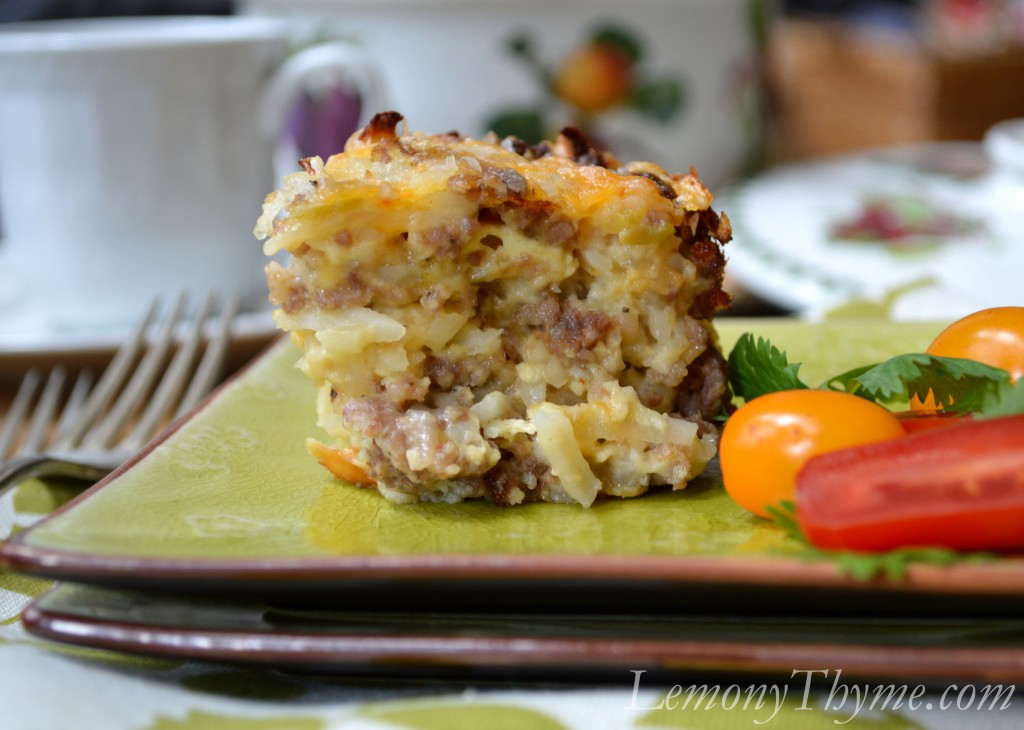 1 lb. ground sausage
1 medium onion, diced
1 can diced mild green chiles or 1 jalapeno, fine diced
2 cups shredded hash brown potatoes
1½ cups shredded cheddar cheese
2 eggs
1 cup milk
½ cup Bisquick
black pepper
Preheat oven to 400 degrees. Grease a 9" pie plate or casserole dish. In a medium skillet, sauté onion, chiles, and sausage until sausage is cooked through and no longer pink. Drain. Combine sausage mixture with hash brown potatoes and 1 cup shredded cheese. Pour into casserole dish.
Whisk together eggs, milk, Bisquick, and pepper. Pour over sausage mixture.
Bake uncovered for 30 - 35 minutes or until knife inserted in center comes out clean. Sprinkle ½ cup shredded cheese on top and bake an additional 2-3 minutes until cheese has melted. Let stand for 5 minutes before serving.
I chose to make my Easy Cheesy Breakfast Casserole in a 'Casserole' dish, which increased the cooking time due to the thickness (40 - 45 minutes).
Recipe by
Lemony Thyme
at http://www.lemonythyme.com/breakfast-casserole/