The Classic Cobb Salad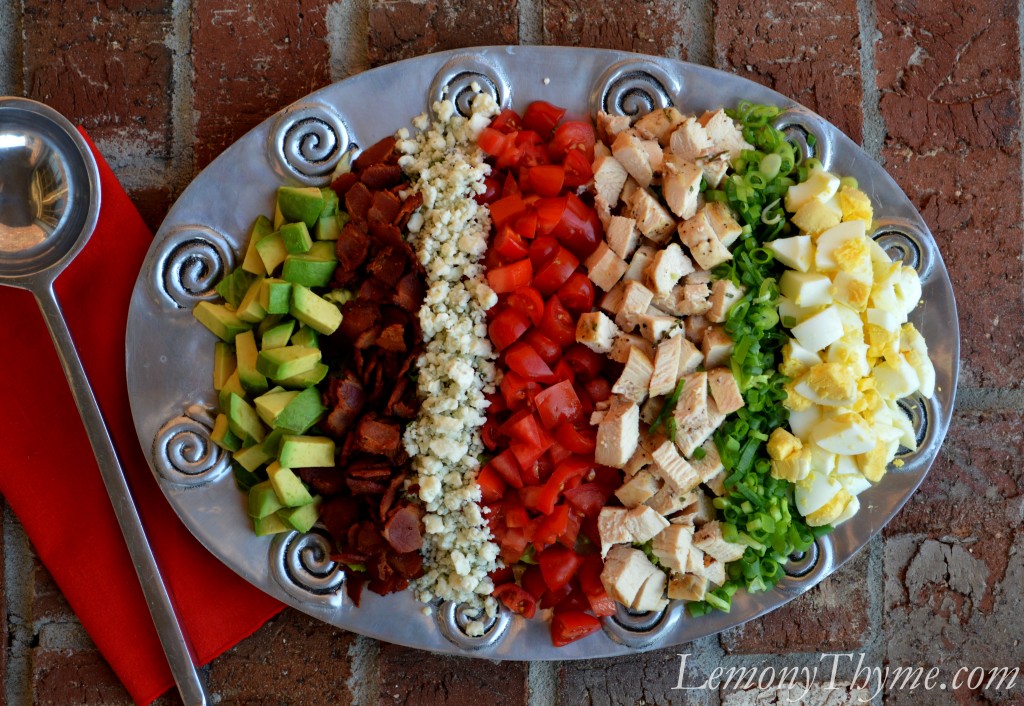 Recipe type:
Salad, Entree
6 strips bacon, cooked until crispy
2 cups cooked chicken breast, cubed
3 cups chopped iceberg lettuce
3 cups chopped romaine lettuce
2 med. tomatoes, diced
3 hard-boiled eggs, diced
1 avocado, diced
4 scallions, thinly sliced
½ cup blue cheese crumbles
Spread chopped lettuces on a large platter. Top with rows of remaining ingredients.
Serve with favorite dressing.