Salmon & Asparagus Quiche {For Two}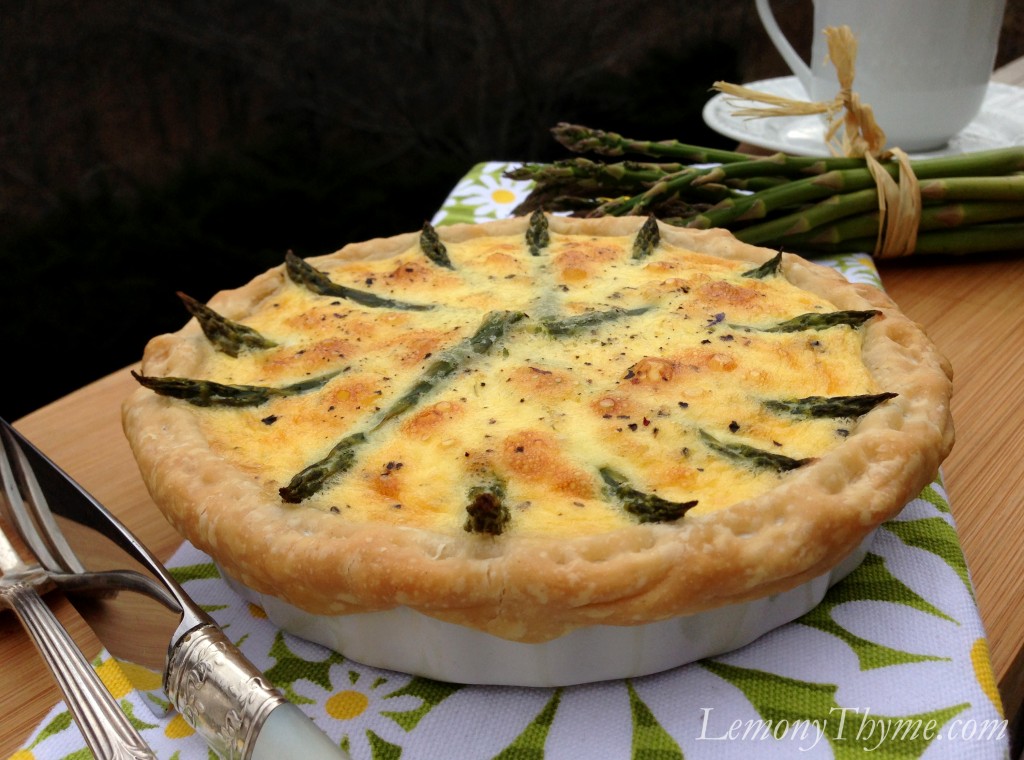 1 Pillsbury refrigerated pie crust
2-3 ounces cooked salmon
12-15 asparagus spears, cooked
2 eggs
½ cup heavy cream
½ cup Parmesan cheese, grated
1 tsp. minced fresh herbs, such as thyme, dill, or tarragon
salt & pepper
Preheat oven to 375 degrees.
Line a medium size quiche or pie pan with the crust, trim then crimp edges. With a fork, poke several holes in the bottom. Pre-bake for 3-5 minutes. Remove and fill with cooked salmon and asparagus.
Whisk together eggs, cream, cheese, herbs, salt & pepper. Pour over salmon and asparagus.
Place pan onto a shallow baking tray and bake for 20-25 minutes or until quiche is set and knife inserted in center comes out clean. Remove from oven and allow to rest 5-10 minutes before serving.
We made a two person quiche. For a full size quiche increase to 4 eggs, 1 cup of cream, and one cup of Parmesan cheese. Increase salmon and asparagus as desired. Bake 35 - 40 minutes.
Recipe by
Lemony Thyme
at http://www.lemonythyme.com/salmon-asparagus-quiche/