Peruvian Roast Chicken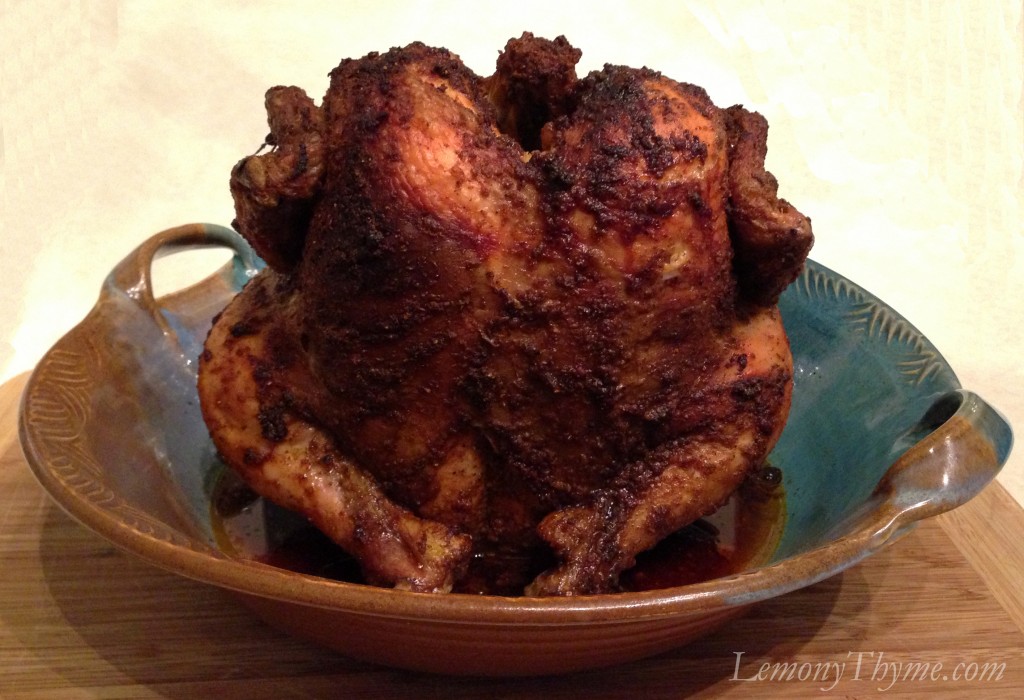 4 Tbl. white vinegar
3 Tbl. white wine
3 Tbl. canola oil
2 Tbl. Mrs. Dash Garlic & Herb seasoning, or garlic powder
2 Tbl. Paprika
1½ Tbl. cumin
2 tsp. black pepper
1 tsp. salt
1 whole chicken, the biggest you can find (aka 6-7 lbs.)
Mix all marinade ingredients together and slather over chicken and under chicken skin. Place chicken in a zip lock bag or bowl for 4 - 24 hours
We used our Bodacious beer-can chicken roaster, however a shallow roasting pan with a rack would work as well.
Place chicken in cold oven, then set to 300 degrees. Bake 1 hour, then increase temp. to 350 degrees for an additional 45 minutes. Increase temp. to 375 degrees for final 15 minutes, or until done.
Let chicken rest for 15 - 20 minutes before carving.
Reserve pan drippings to spoon over chicken.