Roasted Tomatoes with Shrimp & Feta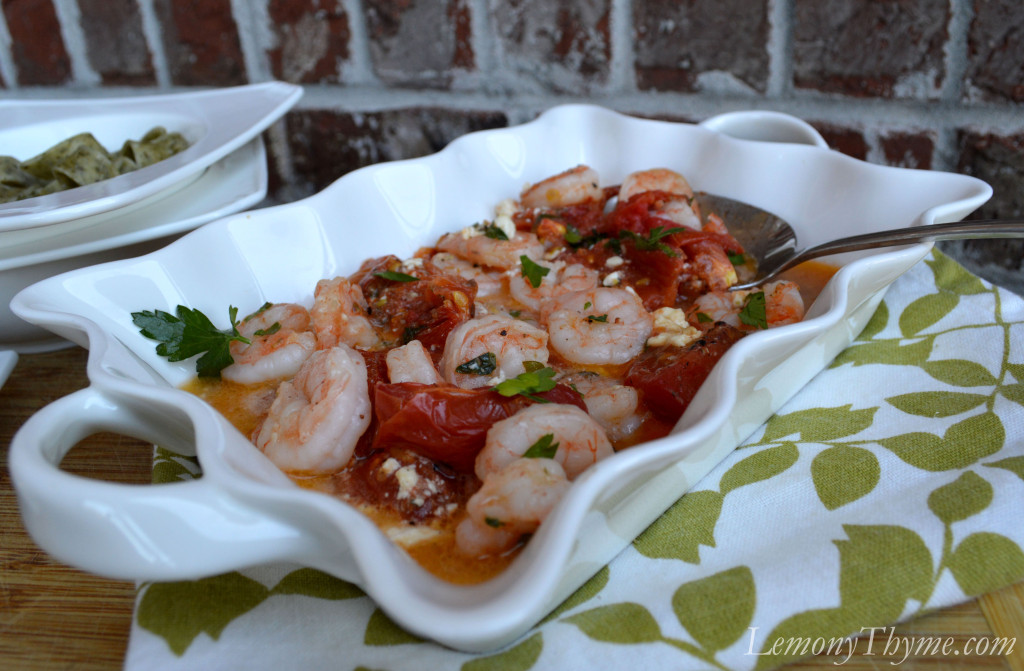 3 plum tomatoes, quartered
2 garlic cloves minced
2 Tbl. olive oil
kosher salt and black pepper
½ lb. medium shrimp, peeled and deveined
2 ounces feta cheese
2 Tbl. fresh parsley, chopped
1 tsp. lemon juice
cooked pasta or crusty bread for serving
Preheat oven to 450 degrees.
Place tomatoes and garlic in a small baking dish. Drizzle with olive oil and sprinkle with salt and pepper. Roast for 15 minutes, stirring once.
Add shrimp, feta, parsley and lemon juice. Stir gently. Bake an additional 10 minutes.
To serve, spoon over cooked pasta or crusty bread.
Recipe by
Lemony Thyme
at http://www.lemonythyme.com/roasted-tomatoes-with-shrimp-feta/