Watercress Pesto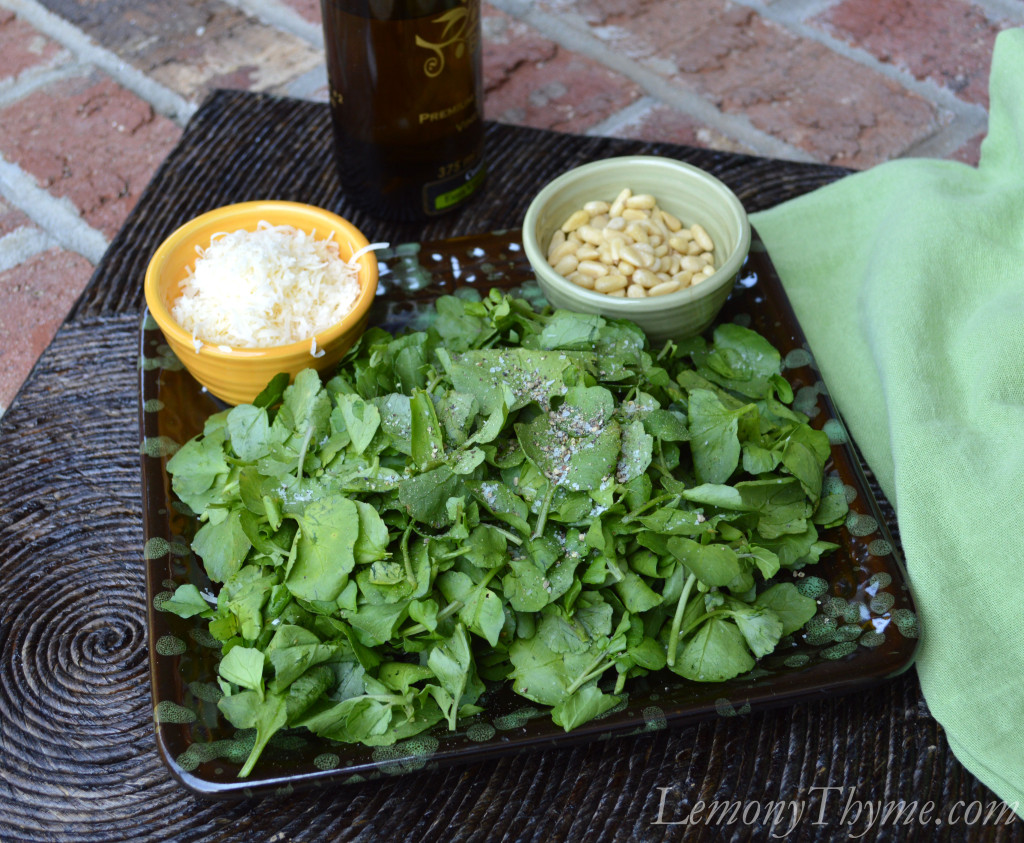 Author:
Libby with Lemony Thyme
1 bag watercress, about 100 mg, thick stems removed
1 garlic clove, minced
¼ cup pine nuts
¼ cup olive oil
¼ cup parmesan cheese, grated
salt & pepper to taste
Eureka lemon olive oil, for final drizzle
Place the watercress in the bowl of a food processor, pulse a few times if necessary to make room for all the leaves. Add the garlic and pine nuts to the bowl, with processor running drizzle in olive oil until desired consistency. Add the parmesan cheese and pulse to combine, add a bit more olive oil if necessary. Season with salt & pepper tot taste.
Makes about 1 cup of pesto.